Advisory Board Members
Curriculum vitae of Dirk Mürbe, Germany (PEVOC Secretary General)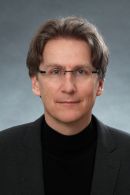 Prof. Dr. Dirk Mürbe is Professor for Audiology and Phoniatrics and head of the Department of Audiology and Phoniatrics at the Charité - Universitätsmedizin Berlin.
He studied medicine at the Universities of Rostock, Dublin and Dresden and graduated at the same time in 1996 in vocal studies at the University of Music Dresden with an artistic diploma.
He is a specialist in Phoniatrics and Pedaudiology as well as a specialist in Otorhinolaryngology. In 2010 he was appointed as Professor and head of the Division for Phoniatrics and Pedaudiology and the Saxonian Cochlear Implant Center at the Technische Universität Dresden. Since 2018 he has been working as Professor, Head and Chairman for Audiology and Phoniatrics at the Charité Berlin.
Being a specialist in communication disorders his main focus is highly specialized phonosurgery and conservative treatment of patients with voice disorders, especially professional singers and actors. Another specialization is hearing with particular experience in musicians medicine and aftercare of patients with cochlear implants. His research focuses on morphological and functional characteristics of professional voices and objective measures of child language acquisition.
Currently, he is a board member of the German Society of Phoniatrics and Pediatric Audiology and Secretary General of the PEVOC Advisory Board. Furthermore, for many years he has been working as the head of the Voice research laboratory at the University of Music Dresden. Since 2012 he has held a lectureship in the field of voice physiology at the University Mozarteum Salzburg.