Welcome
Dear all,
The Pan-European Voice Conference is a multi-disciplinary conference for professionals working with the human voice. Every second year in a European city, the conference gathers voice scientists, physicians, speech-language pathologists, voice teachers, acousticians and students from all over the world to exchange knowledge. We are very happy to announce, that the next PEVoC will take place in Copenhagen, Denmark, August 27th-30th in 2019!
Inspired by the PEVoC tradition the University of Copenhagen and the organizing committee are dedicated to organizing a meeting where experts share their scientific results and give voice to clinical and practical experiences. PEVoC is well known for its friendly and familiar atmosphere, and we wish to create a platform where we get the opportunity to visit each other's professional areas including the scientific, clinical, pedagogical, therapeutic and artistic fields.
The conference will include scientific presentations, keynote lectures, panel discussions, master classes, workshops and posters. The focus will cover the voice apparatus and its function, voice disorders and their assessment and treatment, voice analysis and measurements as well as methods and approaches for voice care and training.
The city of Copenhagen has a unique blend of charming fairy-tale buildings and cool cutting-edge design. It is rich in culture and famous for its easy-going atmosphere where you can enjoy the summer evening with the taste of Danish food and beer. Don't miss the opportunity to attend and participate in PEVoC 2019.
Save the date! Registration and more information is coming.
Sincerely, The PEVoC Copenhagen Organizing Committee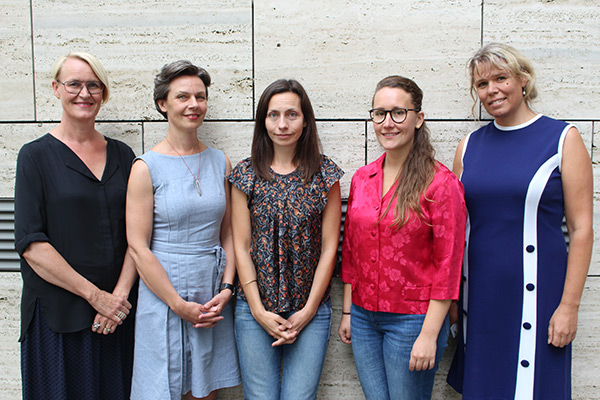 Stine Løvind Thorsen
Solveig Gunvor Pedersen
Anne Bingen-Jakobsen
Ditte Søbæk Johansen
Jenny Iwarsson

Photos: Copenhagen skyline by Martin Bingen Jørgensen. Portraits by Arendse Løvind Andersen.